High Halstow Neighbourhood Plan - Regulation 16
Ended on the 30 April 2023
7. Place Quality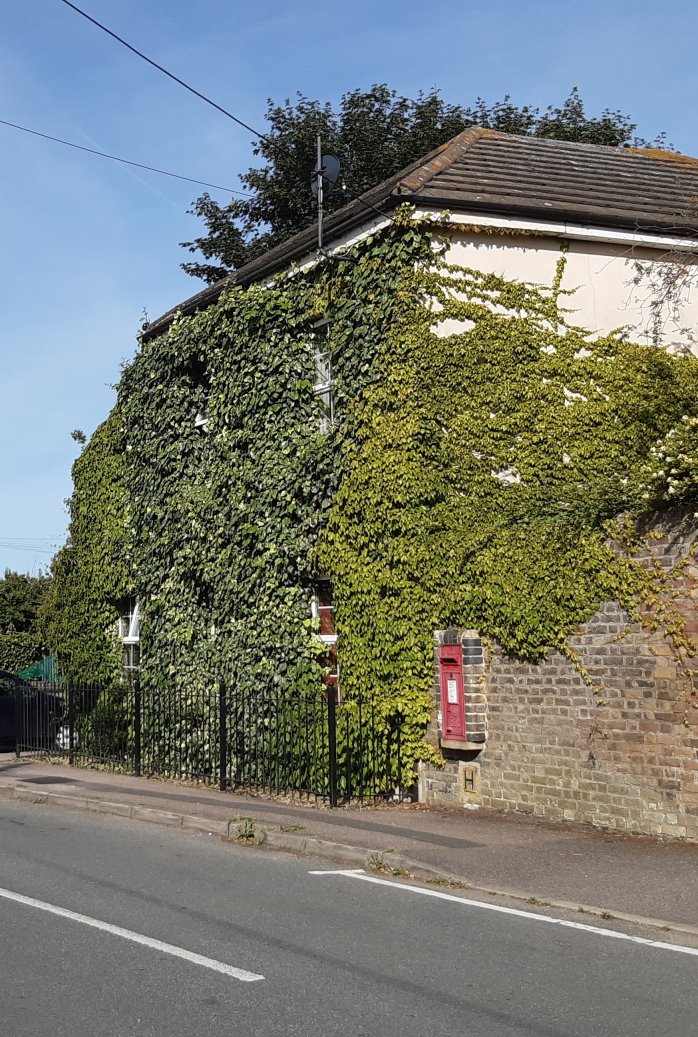 Objective 02:
To preserve and improve sympathetic access to existing green spaces and further provide additional green spaces within the developed environment.
Objective 03:
To maintain and enhance the strong sense of community and maximise the opportunity for engagement.
Objective 04:
To keep High Halstow a rural village.
Objective 05:
To maintain and develop High Halstow as an area rich in history and natural beauty, as well as supporting local leisure and tourism opportunities.
Objective 07:
To provide a sustainable environment for the residents and wildlife of High Halstow whilst being mindful of conserving an ecological balance.
Objective 09:
Housing should be relevant to community need and sympathetic to local styles
High quality design
7.2 Good design has a major role in contributing to quality of life and creating attractive, livable places. This goes beyond the look of buildings and considers: the mix of uses and activities that help create lively and interesting places; the local character and distinctiveness of a place, reflected through its landscape and building materials for example, contributing to healthy lifestyles by making it easy for people to move on foot and by bike; fostering a sense of community through well designed, functional and attractive public spaces; and enhancing the quality of environment.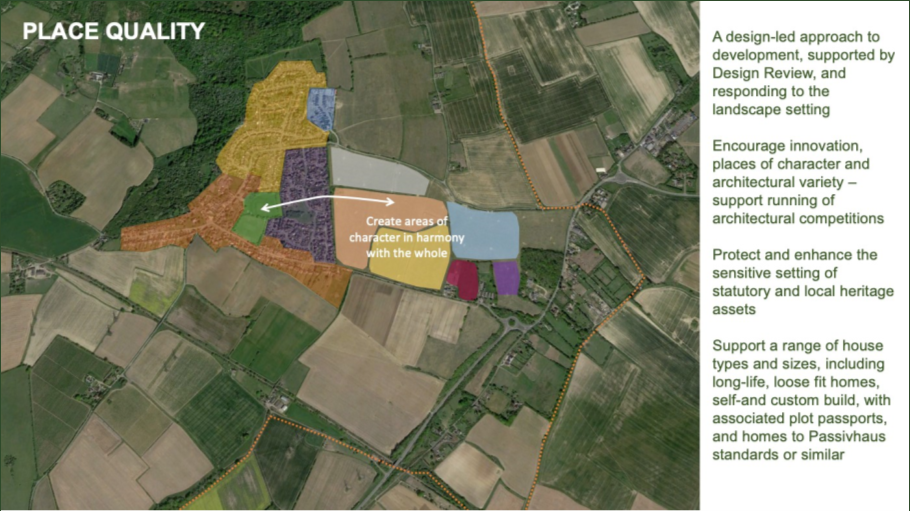 Figure 18: Indicative concept plan showing summary of aspirations for design quality in High Halstow (image source: Google Earth)
7.3 The achievement of high quality design is a core principle of the NPPF. It states, at paragraph 126, that 'good design is a key aspect of sustainable development, creates better places in which to live and work and helps makes development acceptable to communities'. The importance of the design of the built environment and its contribution to making better places for people is emphasised. It goes on to note that 'Neighbourhood planning groups can play an important role in identifying the special qualities of each area and explaining how this should be reflected in development' (paragraph 127).
7.4 In short, good design will help create high quality, safe and successful places where people enjoy living, working and visiting. This is emphasised in the National Design Guide54, which should be referred to by all involved in the planning system when shaping, responding to and considering applications for planning permission. This recognises the importance of local character and the role of the community in the design process. It states (at paragraph 17) that:
'Local communities can play a vital role in achieving well-designed places and buildings and making sure there is a relationship between the built environment and quality of life'.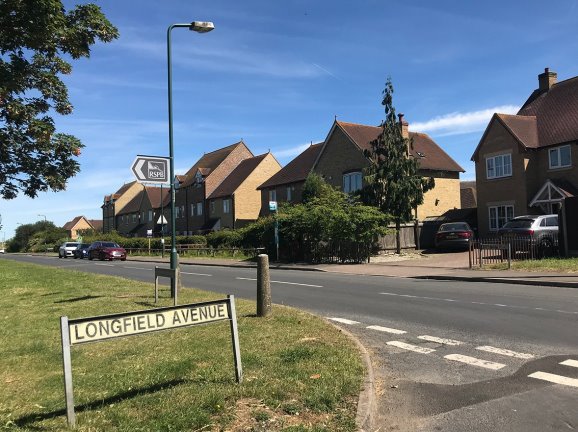 Figure 19: Street scene showing recent housing development in High Halstow
7.5 Alongside and in support of this Neighbourhood Plan a Design Code has been prepared. This sets out design guidance, principles and codes for development that may come forward over the Plan period. The codes are informed by an understanding of the local characteristics and qualities that define the area and the qualities that future development should respond to.
7.6 The design code provides a point of reference for design standards in High Halstow. It is expected that all new developments will follow the guidance contained in the Design Code and that applicants will demonstrate how they have taken account of them. This approach is in line with proposed changes to the planning system which emphasise the importance of design and role of design codes55.
7.7 Within the framework of the High Halstow Design Code innovative design, which raises the standard of design in High Halstow, but which also promotes and reinforces local distinctiveness, is welcome. This includes the use of contemporary design approaches where they respond positively to context.
7.8 Architectural competitions are encouraged, providing interest and variety whilst reflecting the key qualities and design cues identified in the High Halstow Design Code and reflecting principles established in Building for a Healthy Life56. Such an approach is particularly supported on proposals for larger schemes and where the scheme can be broken down into different parcels or phases, each creating their own character.
Project / Aspiration HH PQa: Architectural variety and innovation
Site promoters and developers are encouraged to run architectural competitions that lead to variety and interest whilst responding to the positive characteristic features of High Halstow outlined in the High Halstow Design Guide.
 
Where larger schemes are capable of being delivered in phases and or include several development outlets, support is given to use of multiple architectural practices, each leading on the design detail for one parcel or outlet, but operating within an overarching masterplan for the site that establishes key principles, such as layout, connectivity and green infrastructure.
Policy HH PQ1: Design
Proposals for new development will be expected to respond positively to the setting and character of High Halstow, and reflect the guidance and principles outlined in the High Halstow Design Code (Appendix 4).
 
Proposals for new development shall meet the following criteria:

Design-led approach: All development should take a design-led approach underpinned by good design principles and reflecting a thorough site appraisal.
Context: Development should create a positive relationship between the site and the existing built-up area, including use of materials and architectural details.
Plot width: Plots should be of sufficient width so as not to cause overlooking and to allow for the separation between dwellings to a scale that reflects the positive character of the immediate vicinity and rural setting of the parish.
Building Line: Where the set-back from the road or pavement of existing buildings is a feature of the area, new development should respect that building line.
Visual separation: New buildings must have similar spacing between buildings to that commonly found on the street frontage.
Building height: New buildings should reflect the height of existing buildings in the immediate vicinity.
Daylight and sunlight: New buildings should not adversely affect neighbouring properties by seriously reducing the amount of daylight available.
Boundary treatment: Boundary treatments along the frontage of the scheme should reflect the immediate area.
Access: Applications for infill developments must have direct access to the highway.
 

Applicants are required to demonstrate how proposals for development have been informed by the guidance within the Design Code and guidance set out in Building for a Healthy Life.
 
Development proposals that establish bespoke design solutions and residential typologies that demonstrate an imaginative sense of place whilst respecting the local context are actively encouraged.
Heritage assets
7.9 High Halstow has been occupied since at least the iron age. The Parish Boundary of High Halstow includes several important historic features, some listed and some not. The village was established in the Saxon period, with the historic core of the village found in the area round the Church of St. Margaret and The Red Dog Public House. Both are listed buildings. The Church is a Grade I listed building thought to date from the thirteenth century, remodelled and enlarged in the fifteenth century. The Public House is Grade II listed. In addition, the Halstow Marshes Decoy Pond is a designated Scheduled Monument. It dates from the late seventeenth century and is a very rare example of a well-preserved, near complete duck decoy and the only surviving example of such in Kent.
7.10 Very close to, but just outside the parish boundary, are the remains of the Cooling Radio Station57, which was constructed in 1938 as a short wave radio station and housed 'Multiple Unit Steerable Antenna'. This system was the most advanced and last major technological development in the short-wave communication era. Other than Cooling, there were only two other radio stations built in the world using this system. The Radio Station was used as a means to find and track U-boats in the Second World War.
7.11 Policies set out in the NPPF and Medway Local Plan in respect of listed buildings and designated heritage assets apply for proposals impacting on them. In addition, non- designated heritage assets in the parish shall also be protected and enhanced. Shade House (Figure 20) is particularly significant to the history of the area and is identified in this Neighbourhood Plan as a non-designated heritage asset.
7.12 Shade House was built in the eighteenth century specifically to aid the landing of contraband associated with smuggling activity that was once rife in the area. The windows of this box-like building all face inland, which enable good views of anyone approaching the building. The building is isolated within the marshes, reflecting the malarial conditions once prevalent in this area. Further information is provided in Appendix 5.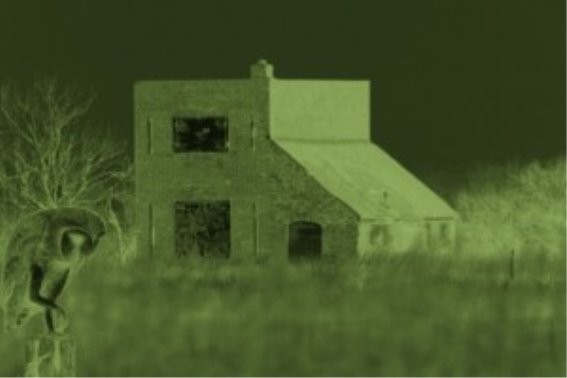 Figure 20: Shade House, Halstow Marsh. Source: http://highhalstow.org.uk/our-village/
7.13 The area also has a strong aeronautical connection. Amy Johnson, the first female pilot to attempt a solo flight between Britain and Australia crashed and passed away in the Thames Estuary. Geoffrey de Havilland, testing the Swallow aircraft also crashed in the area, with the wreckage of the plane landing in the mud at Egypt Bay. There are also thought to be the remains of one or several Spitfire planes in High Halstow. All have significance as part of the history of High Halstow.
Policy HH PQ2: Non-designated Heritage and Archaeological Assets
Development proposals affecting non-designated heritage assets and their settings within the Parish Boundary shall be permitted only if they protect and enhance the historic or architectural interest of the asset and their settings. Shade House, on the High Halstow marshes, is specifically identified as being of importance in respect historic smuggling activities in the area and is a non- designated heritage asset.
 
Where the remains of any military or other plane crashes are discovered they shall be excavated in line with best practice and records of the damage recorded and published.
Land to the east of High Halstow
7.14 Land to the east of High Halstow is likely to be allocated in an emerging Medway Local Plan for the development of new homes and supporting community facilities. This is reflected in the Hoo Development Framework58 and linked to delivery of new road and rail infrastructure through the Housing Infrastructure Fund awarded to Medway Council. Until such time as the new Medway Local Plan is adopted, with the site allocated for development and the required infrastructure delivered to support development, the site continues to be considered unsuitable in principle for large scale development, on account of its poor transport link, the loss of open and productive high quality agricultural land and the absence of necessary and essential infrastructure. Applications for large scale housing development will be considered premature ahead of the new Medway Local Plan being adopted.
7.15 Land identified for growth immediately adjoins the eastern edge of the village and is bound to the north by Britannia Road, to the south by Christmas Lane, and to the east by Sharnal Street and Fisher's Wood. Britannia Road and Christmas Lane comprise the main points of entry into the site, though both these roads are narrow and currently lack provision for pedestrians and cyclists. The topography of the site slopes towards the east. The site presents a number of opportunities that should be reflected in its design and layout.
7.16 Opportunities for improvement, for High Halstow as a whole, will include:
Provision of new community facilities and amenities, including new school places and health facilities, to serve High Halstow residents, and which are accessible to and well-integrated with the existing built-up area. Such facilities should be located in the village centre or, where this isn't possible or practicable, in close proximity to the existing community.
Presence of landscape features that give character to the site and which could be connected with the existing village and wider countryside through a network of green infrastructure.
A network of ditches which present opportunities to integrate SuDS.
A network of footpaths existing across the site which can form the basis of links with the existing village and towards the new railway station to the south of the Parish.
Improvements to the movement network that provide opportunities for people to walk and cycle.
7.17 In the event that the site does come forward it should meet the principles of sustainable development, achieve architectural and design excellence, and protection and enhancement of the local ecology.
7.18 Development on the site should aim to minimise and mitigate negative impacts on the rural setting as far as possible and seek to maximise the opportunities that benefit the community as a whole. Existing site features should be incorporated within the site and inform a landscape and design-led approach to development, creating usable green space for leisure, recreation and biodiversity purposes. The provision of new community facilities required by the scale of development will help support the quality of life but should be located to maximise accessibility and use by all, strengthening community cohesion. It is important that such uses complement the existing village centre at the heart of the village.
7.19 The scale of growth and rate of delivery will likely see a phased approach to development, with multiple outlets being developed in parallel. Architectural variety is encouraged, with a mix of housing types and products delivered.
7.20 Future development of the site has been subject to a workshop facilitated by Design South East (March 2021) which recommended that proposals for land to the east of High Halstow should:
Be set in the context of wider growth proposed across the Hoo Peninsula and show how links can be made between the site and proposed new railway station to support aspirations for increased movement by active travel modes.
Respond to the existing settlement pattern, built form, landscape and rural setting, showing how this is reflected in a place-specific masterplanning response.
Ensure maximum connectivity and permeability between the site and existing village, such that it is well-integrated with and becomes part of the village, optimizing connectivity to and the viability of the village centre.
Develop a varied street typology to define character and identity, and thus housing typologies and densities in different parts of the site.
Design green spaces such that they can be actively used, follow desire lines and provide for a range of recreational uses, including opportunities for play and growing (e.g.: allotments) spaces.
7.21 Key principles to which growth should conform to are set out in Policy HH PQ4. This should be read in conjunction with all policies in the Neighbourhood Plan and which apply equally to land east of High Halstow.
---
back to top
back to top